Mr. Geoffrey C. Musera C.I.A
Founder & CEO, MBA, BSC, DIP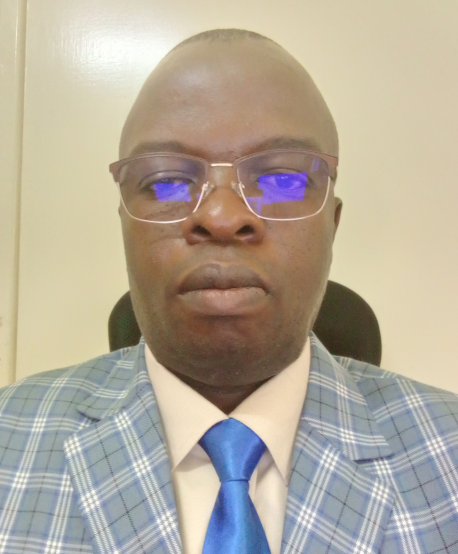 Mr. Geoffrey Chavangi Musera, C.I.A is the Founder and CEO at Green World Hospitality Consultants Company. He has a Master of Business Management (University of the People – USA), a BSc in Hospitality Management (Gretsa University – Kenya), and a Diploma in Food and Beverage Management (NYS School of Catering – Kenya). He is an articulate results-oriented transformative leader, with more than 20 years of experience in managing complex hospitality operations. Competent in supervising and analyzing hotel budgeting and forecasting, strategic planning, improving operational efficiency, monitoring and developing staff performances, and monitoring sales and marketing initiatives while ensuring compliance with regulations. Able to quickly understand complex concepts, identify and solve problems, turn ideas into logical strategies, and implement systems that optimize productivity and customer satisfaction and increase the bottom line. His goal is to become a valuable mutual asset through effective general hospitality management while contributing effectively to organizational success.
Experience
Geoffrey has worked with the following companies and organizations; (1) Sarova Whitesands Beach Resort and Spa, (2) Mombasa Continental Resort, (3) the University of Nairobi Enterprise and Services Limited (UNES), and (4) the Dedan Kimathi University of Technology, and (5) Karatina University. On the other hand, he has diverse practical experiences gained over his working career.
He has extensive experience in the fields of Business Administration and Management, Operations Management, Managing in the Global Economy, Managing Projects and Programs, Hospitality Management, Food and Beverage Management, Menu Engineering, Hospitality Business Development, Hotel Pre-opening, Revenue Management, Cost Containment, and Building Employees Capacity. A certified Internal Quality Management System (QMS) Auditor with a specialization in Internal Auditing. Besides, he promotes the implementation of the QMS that meets the ISO Standards and Certification. Check out our blog.